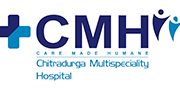 Welcome to Chitradurga MULTISPECIALITY HOSPITAL
Understanding the growing healthcare demands of Chitradurga, Chitradurga MULTISPECIALITY HOSPITAL was envisioned into existence. Brain child of Dr Rajesh M.S, an Orthopaedic surgeon, Chitradurga MULTISPECIALITY HOSPITAL is a super specialty hospital specialized in Orthopaedic care.

Foot & Ankle Surgery
At Chitradurga MULTISPECIALITY HOSPITAL, we offer specialist care for people with foot and ankle conditions and disorders, including arthritis, sports injuries, fractures, and trauma.

General Orthopaedics
Focused on diagnosing and treating patients with a variety of musculoskeletal conditions and disorders affecting the bones, muscles, joints, tendons, and ligaments.

Hand Surgery
We treat both adult and pediatric conditions of the hand, wrist and upper extremities, our team of experts provides quality, compassionate care for both common and complex cases.

Hip & Knee Surgery
Our team of surgeons who are Specialized in complex surgeries and joint replacements of the hip and knee. They are also renowned for their practice of joint preservation.
Why Us ?

Wordclass facilities
We have arranged an array of facilities including OT and diagnosis department, which are world class on any given day.

Surgery
From foot & angle, hand, hip & knee to rediatric orthopedic surgery, City Multi Speciality offers every type of surgery.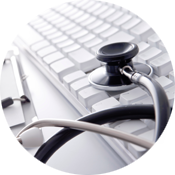 Team of Specialists
At City Multi Speciality Hospital, we have a team of specialist doctors and support staffs who brings in years of experience with them.

Approach
With an operational approach which caters to every section of society, ours is pro-public approach which is universally accepted.

Facilities