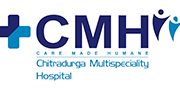 Specialization
Foot & Ankle Surgery
At Chitradurga MULTISPECIALITY HOSPITAL, we offer specialist care for people with foot and ankle conditions and disorders, including arthritis, sports injuries, deformity, fractures, and trauma.
General Orthopaedics
Focused on diagnosing and treating patients with a variety of musculoskeletal conditions and disorders affecting the bones, muscles, joints, tendons, and ligaments.
Hand Surgery
We treat both adult and pediatric conditions of the hand, wrist and upper extremities, our team of experts provides quality, compassionate care for both common and complex cases.
Hip & Knee Surgery
Our team of surgeons who are Specialized in complex surgeries and joint replacements of the hip and knee. They are also renowned for their practice of joint preservation.
Orthopaedic Oncology
This division is firmly based on treating benign and malignant tumors of the bone and soft tissues. We have a specialized team catering to both adult and pediatric oncology, surgery, and radiology.
Pediatric Orthopaedic Sugery
Starting from birth through adolescents, our expert team treats a range of musculoskeletal conditions and provides care for children.
Shoulder and Elbow Surgery
World class care for patients with shoulder and elbow injuries or disorders related to sports, aging, overuse or trauma.
Spine Surgery
We got a team of specialists who provides expert, quality care for conditions of the spine, including even the most severe cases of deformity, degeneration and injury.
Sports Medicine
At Chitradurga MULTISPECIALITY HOSPITA, we provide treatments for sports related injuries for the professional, everyday and weekend athlete.
Trauma Surgery
From mild to severe and life threatening musculoskeletal injuries, our team of experts provides state-of-the-art surgical and trauma care.